I cannot believe that January is ALREADY over. I am in shock, but it is okay because February means the Superbowl, Valentine's Day and my parents are visiting! And then Vegas!
Today is a great day for me to catch up on the absurd crap I watched on TV last night. Are any of you Gleeks like me? I am a full fledged addict. I have loved me some Glee since back in 09 when boisterous Rachel Berry popped onto my screen...and have never looked back. Last night brought the business...Santana, Quinn, shirtless men, romance...I was into that ish.
I also was loving Finn and his sexy new 'teacher' look. He can come teach me a thing or two any time he wants. Yea...that's fo sho. Lucky Lea Michelle...
You are a heartless person if you don't absolutely love this. Sorry, I said it.
And yea, I was into this too. Loveeeee it.
Oh and then another amazeballs show was on. Buckwild. YUP. I am so into it, I just want to party in mud and camo with those crazy mofo's.
The crazy part about Buckwild is that South Carolina is SO SIMILAR to this. I seriously could just drive like 4 minutes from my house and find the clone of these kids. Mud and all. After being in the South and watching every episode of Buckwild, I also want a four wheeler. I am going to ride that thing around like a boss.
Best thing about these kids, everyone one of them hooks up with each other, they have to have subtitles because their english is deplorable and they are constantly covered in mud, naked or absolutely hammered. Or all three. They ride bulls, make swimming pools out of dump trucks and beat bitches up on the reg.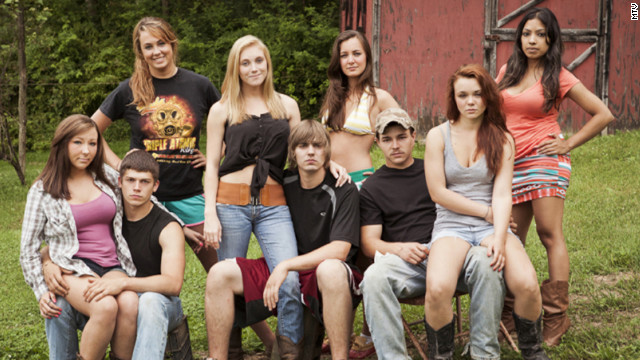 Convinced yet? Check it out, you will not be disappointed.

My little alcoholic loved watching Buckwild too.
Oh and hey...it is Friday, so I wore some bright pants.
And cut my head out because I look like a homeless person up there.