Did this week fly by or what? Maybe because I have been so busy with two jobs and all of the other crazy things going on in my life, but the days are just starting to blend today - it has been a whirlwhind of a few months!
The highlights of this week definitely have to be:
- one -
Grocery store sushi...yes I said it and I love it. Um take a look at that delicious creation...it tastes even better than it looks! Roche Bros for the win!
- two -
And then this happened. No, I am not pregnant. Yes, the anti-baby lady has officially caught baby fever.
- three -
Seamus was a total pain in the ass today - I went to the grocery store for an hour and came back to him destroying a bookcase full of stuff in our living room. But then I caught this picture of him...he felt so sad about being bad...so then I caved and gave him kisses and love. I will be an awful parent (see #2).
- four -
I have been working at a huge Flower & Garden convention all week - the company I work for is one of the main vendors involved and so despite the snow outside I at least have been surrounded by gorgeous smelling flowers all week!
- five -
I cannot wait for this weekend! My parents are coming to visit Saturday to spend the day with us and then Sunday is the St. Patrick's Day parade! It is a huge deal in Boston and goes right by my apartment. Friends of ours are having a keg party and I absolutely cannot wait. Bring on the 27 year old's doing keg stands at 10am!
Me chasing a Guiness at the 2009 parade :)
Lauren and I...celebrating... :)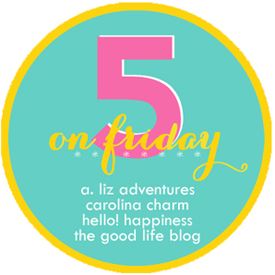 Have a great weekend!!