I was excited for this weekend, but am actually glad it is finally over. Penny is feeling SO much better, which is a huge relief...but it rained a lot so we didn't get the doggies out to play like we were hoping to.


Friday night we decided to celebrate our anniversary with sushi and drinks. After work I went to the gym and then rushed home to get ready for our date. We went to sushi downtown...which was delicious! We then decided to go out to the bars for some drinks...which ended up being more frustrating than fun. Ross and I came to the conclusion that we are just spoiled after living in Boston and Park City. The bartenders and bars here just suck...plain and simple. Shitty service, not a single place to dance...expensive, shitty drinks. Not our style. So we headed home to the doggies to relax and get some sleep!
Listening to the THONG SONG at the "dance club" in town...seriously?
Saturday we went to lunch and did a few errands and then went to the gym. We spent two hours at the gym and then came home to cook dinner and relax. It was nice to just hang out together and not do a whole lot.
We went to bed early but at about 3am I woke up to get some water and was presented with the absolutely horrible news about
Cory Monteith
passing away. I am not the kind of person who gets attached or easily upset by the actions of celebrities...but I find this heartbreaking. I have been a Gleek since the day the show premiered and just cannot swallow this news. It officially ruined my weekend and has put me in such a sad mood. I feel so sorry for him, his family, his friends...and especially the amazing Lea Michele. Sad doesn't even begin to describe how I feel about this.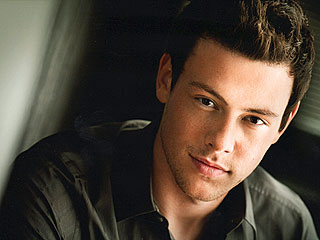 My Sunday was pretty depressing...so I went to the gym, watched TV to distract myself and then cooked a delicious dinner with Ross. We relaxed and watched movies and just spent time being together. I feel so lucky to have him and cannot imagine my life without him by my side.