Most people think that because I am a wedding and event planner, I will have a really easy time planning my own wedding. Oddly enough, that is not the case. I see hundreds of new ideas, foods, flowers and dresses which makes it harder to decide what I want, what I can afford and what I really don't need.
Since I work on roughly 50 weddings per year, I knew automatically when I got engaged that I would hire a wedding planner. Having a planner to help me will make things easier, especially when I am planning all of my clients weddings at the same time. We are heading to look at venues this weekend so for this Wedding Wednesday I have put together a list of a few things I always tell my brides and grooms.
1. Hire a Wedding Planner
(via)
Or at least hire a day of coordinator. Plenty of brides are able to do the actual planning themselves without an issue, but for those couples with very busy schedules or who are planning from afar, I think it is extremely valuable to have that extra hand. In addition, wedding planners have relationships with vendors and are able to get better prices for clients than they would normally be able to get themselves. A day-of coordinator also comes in handy because they assist with all of the things that you would normally delegate to a family member - like getting you another glass of champagne during photos, bustling your big dress or assisting with pinning on boutonnieres.
2. Full Meal & Open Bar
(via)
People definitely have different opinions on this topic, but this is how I feel. When inviting guests to a wedding, I think that an open bar and a full meal are absolutely necessary. Typically guests are buying a new outfit, a gift, possibly traveling, staying in a hotel, spending money on showers, bachelor/bachelorette parties, etc. An average couple probably spends roughly $500-$1000 going to a wedding depending on travel and accommodation needs. On top of these expenses, guests do not want to carry a ton of cash to a wedding and spend $10 per drink all night and then only receive "heavy hors d'oeuvres" for what is supposed to be dinner. Feed your guests, get them drunk and have a blast.
3. Don't Sweat the Small Stuff
(via)
Recently a bride of mine was in a huge argument with her bridesmaids - she had picked out $130 heels for them all to buy and they were pushing back. The girls wanted to choose their own silver heels at a more reasonable price point, since they likely would not wear 4" silver heels again any time soon. The bride was so hung up on having the shoes exactly match that she couldn't see the problem she was causing for her more budget conscience bridesmaids. My thought is that five minutes after the wedding is over, will a single person have any idea what the bridesmaids shoes looked like? Or will anyone remember the lavender scented envelopes you sent your invitations in? No, they will be deep in a dumpster somewhere with the rest of your guests trash. I am all for special, unique touches...but it is always easier to stress less and celebrate more.
4. Avoid Major Debt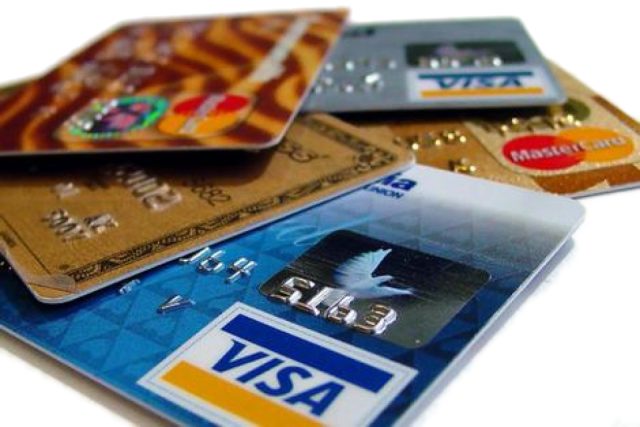 (via)
Know your budget and stick to it. Point blank. Going into major debt because you want to have a wedding bigger than your cousin Suzy is just foolish. If you can't afford to pay for it, then you probably don't need it. A $1,200 dress will look just as spectacular as the $8,000 dress...trust me.
5. Decide what YOU want
(via)
A lot of couples get caught up in what everyone else tells them they should do and can easily lose focus on exactly what they want for their day. It is easy to watch all of the wedding shows on TV and think that you have to do the same things, spend just as much and have the fairy tale wedding. But at the end of the day you are marrying the love of your life and should try to keep the day to exactly what the two of you want!
Next week I will recap the venues we are touring this weekend - and hopefully have a date and location! Fingers crossed!!