Happy Hump Day Wedding Wednesday! It has been a few weeks since I linked up because honestly...not a whole lot has happened in the planning world. Well except for one thing...
Most of you probably know that for roughly the past seven years I have been working as a wedding and event planner. Well I mentioned last week that I was offered a new, very exciting job at a Boston start up. The biggest thing is...I am no longer going to be involved in weddings in any way. And I have a big confession to make....
I am absolutely thrilled about it!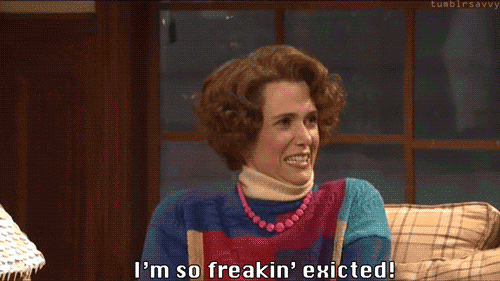 (via)
When I decided I wanted to be a wedding planner I was absolutely obsessed with weddings. I loved everything about them...the decor, the romance, the food, the fun, the planning...everything. When I lived in Utah this feeling was heightened because I was anticipating my own engagement and truly dreaming about my wedding day. When we did get engaged though, my view on my job and planning completely changed.
We have had a crazy few years and, due to a few different factors, have not been able to plan our day until now. Throughout our engagement I have still been working with brides and dealing with the drama, stress and demands...which really started to take a toll on my own personal excitement. There have been many days where Ross said to me "you would be so much more excited about our wedding if this wasn't your job."
For many reasons, leaving the wedding industry is a decision that has been a long time coming. Someday I may decide that I want to go back...but for now I am so excited to move onto new clients, new events and an exciting new company.
And most of all I am more excited than anything to finally plan Ross and my wedding. My biggest wedding planner take-away definitely has been that regardless of if you spend $5,000 or $100,000 on your wedding....the result is the exact same...you are getting married to your best friend. And that is the most important thing.